Motivational Hallway Signage
Transform ordinary hallways into pathways to the future and passageways to success! Your core traits and behavior expectations are reinforced at every turn, and campus navigation is elevated from "Building A, Room 22" to "Meet me on the corner of Respect Ave and Responsibility Blvd!"
ORIGINAL HALLWAY STREET SIGNS
6x24" • $23.95 • Single Sided
Choose Traditional, Elementary, or Contemporary styles, or we can match the design to your school's custom Look & Feel artwork.
Includes double-sided adhesives.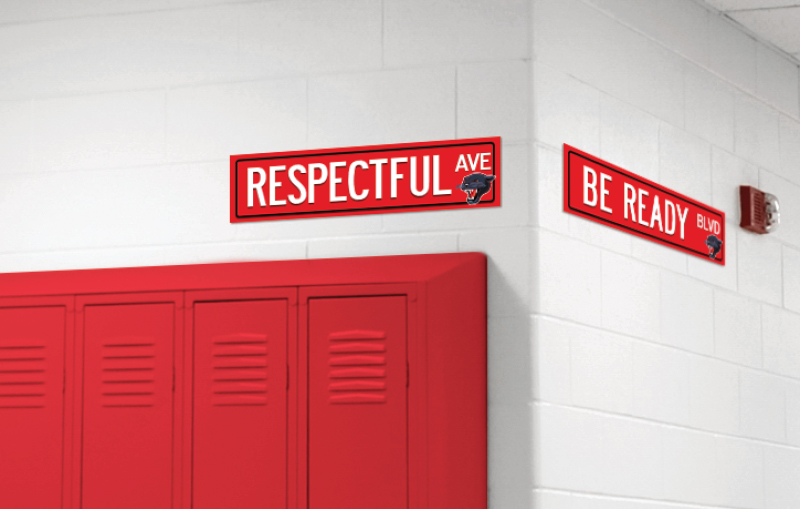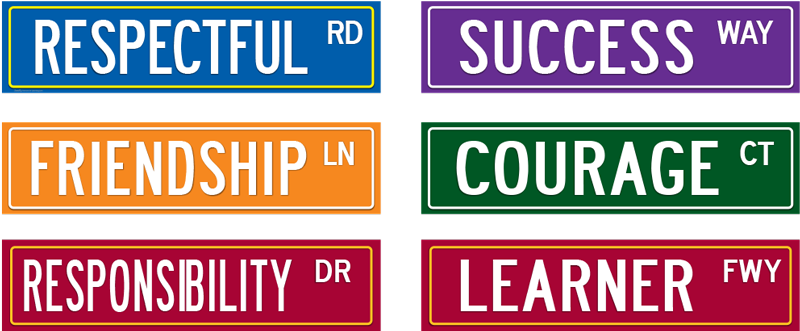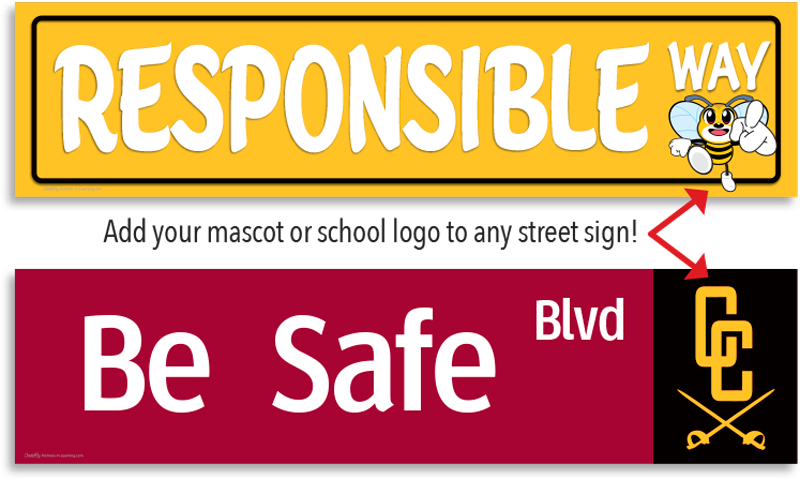 ORIGINAL DOUBLE SIDED STREET SIGNS
6x20" • $38.95 • Double Sided
Help avoid confusion in hallways. The Wall Mount Sign displays perpendicular from the wall, and is easy to read from a distance. Use as a location, directional, or hallway street sign.
*Includes mounting hardware.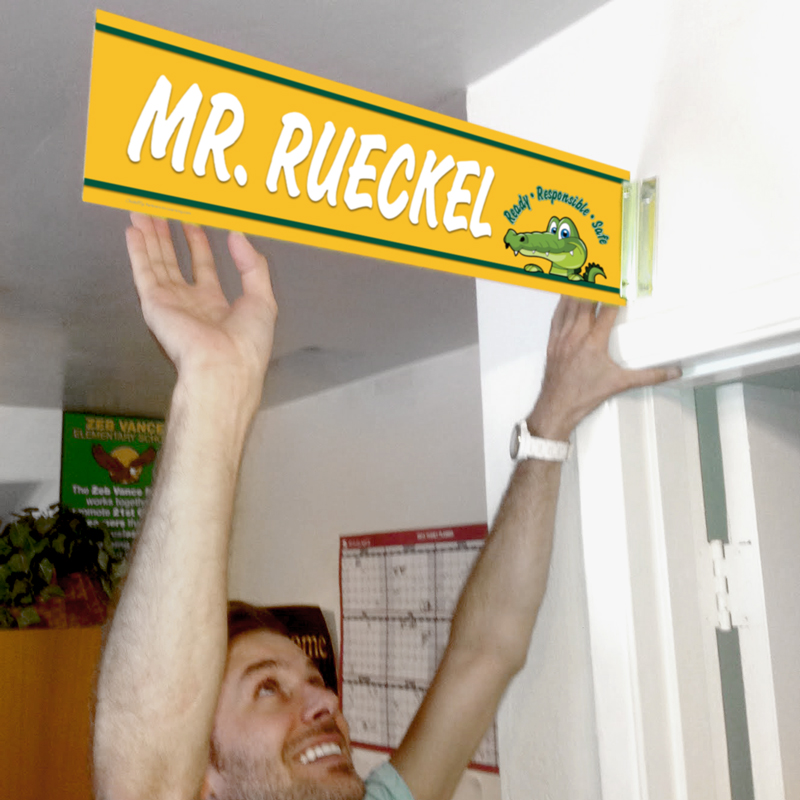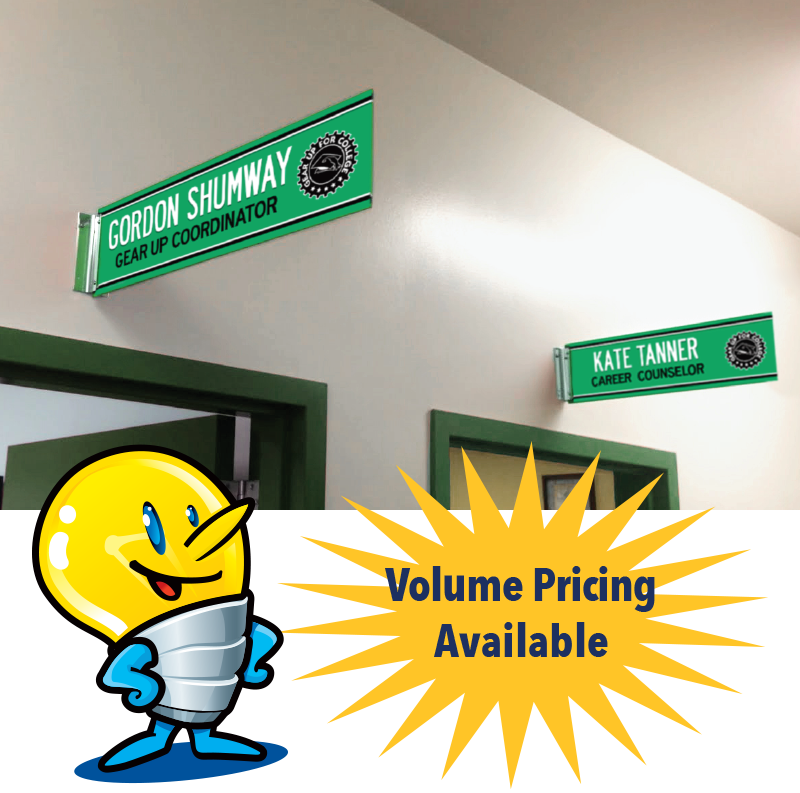 Create A College Bound Environment
Promote a college-ready culture at every turn. Name your main corridor "College Bound Ave" and label every intersection school-wide with a local or favorite university name.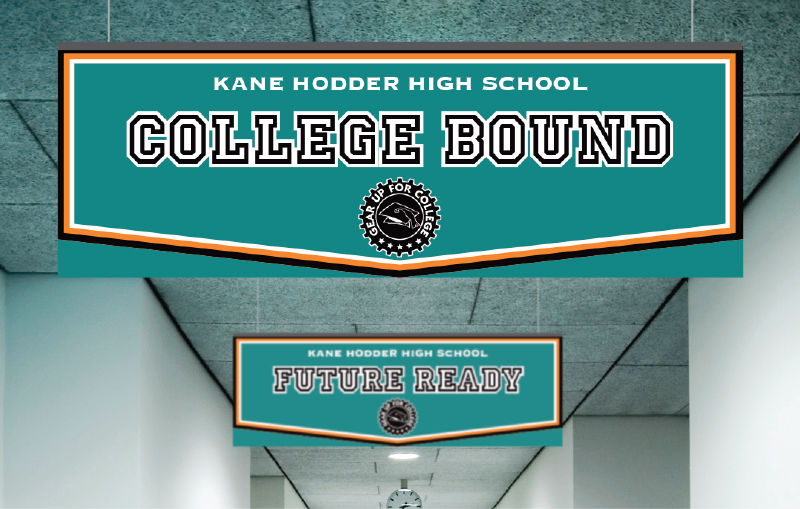 DOUBLE SIDED HANGING CEILING SIGNS
12x36" • $99.95 • Double Sided
Large double-sided signs are easily read from a distance and bring ordinary hallways alive. Add multiple signs down your main hallway. Promote core values and a college bound environment, or use as a locator or directional.
Includes mounting hardware
Bring Your Hallways To Life!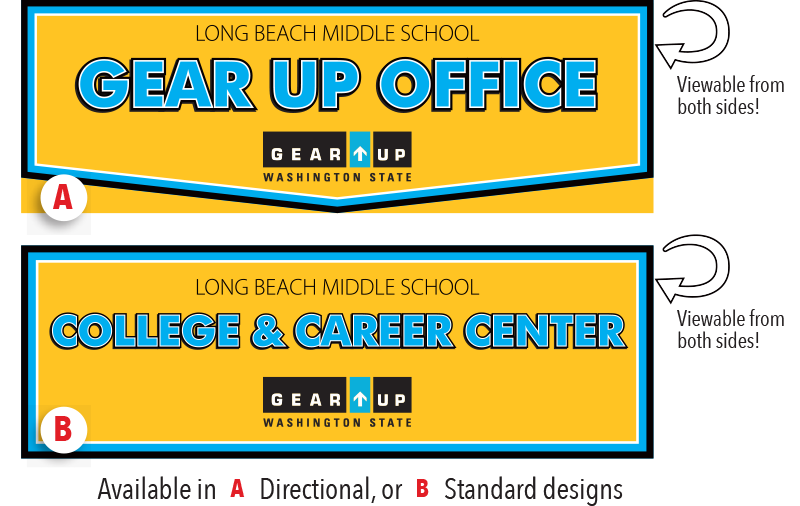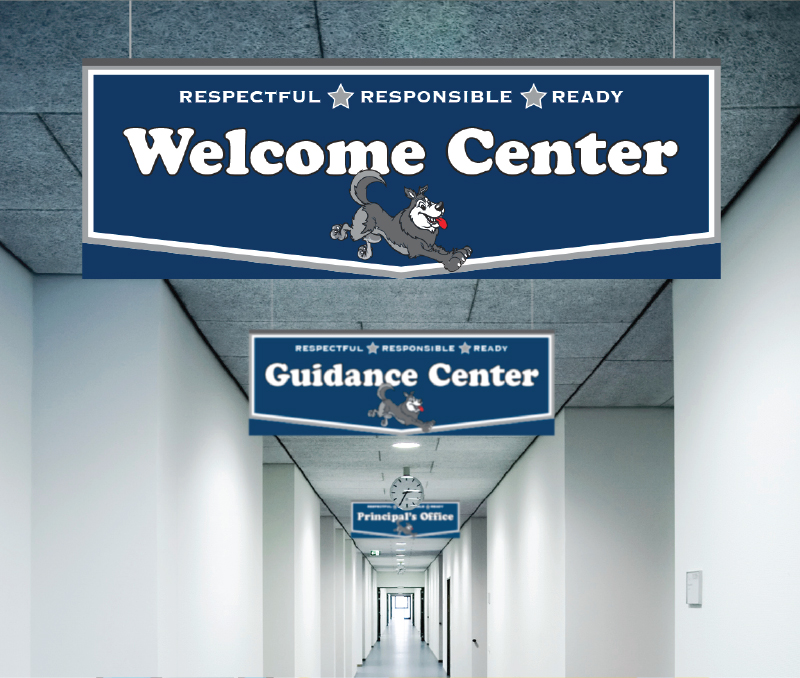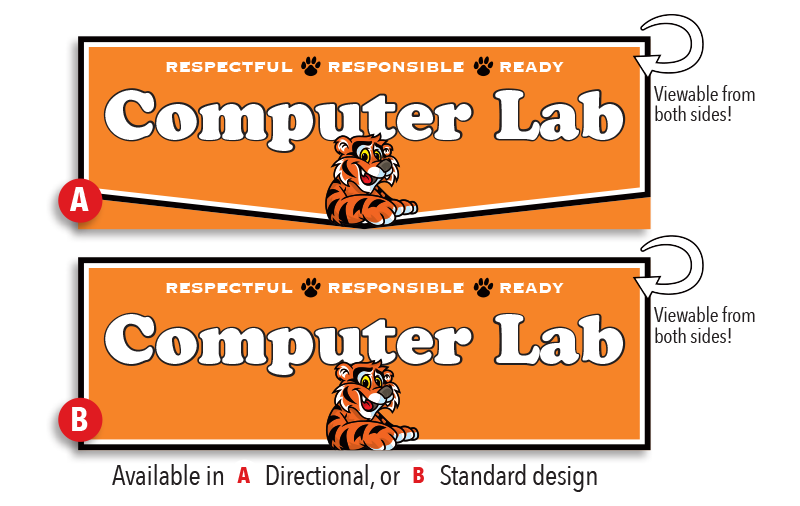 Proven & Effective Messaging
Use Circular Locator Signs to rename your settings and transform your main office into a "Welcome Center," an admin office to "Collaborative Cove" or give your cafeteria a fun name like "The Eagle's Roost!"
CICULAR LOCATOR SIGNS
24" Diameter • $28.95 • Single Sided
These unique and colorful signs are perfect for identifying and naming your key locations throughout your school.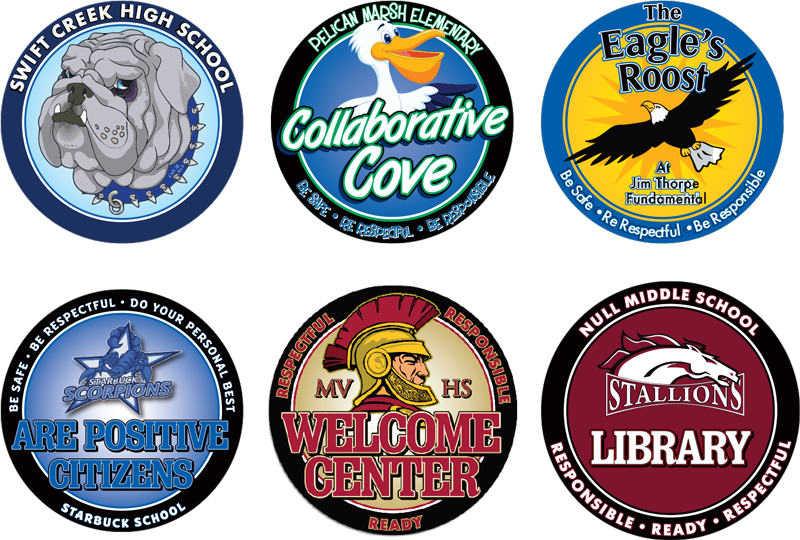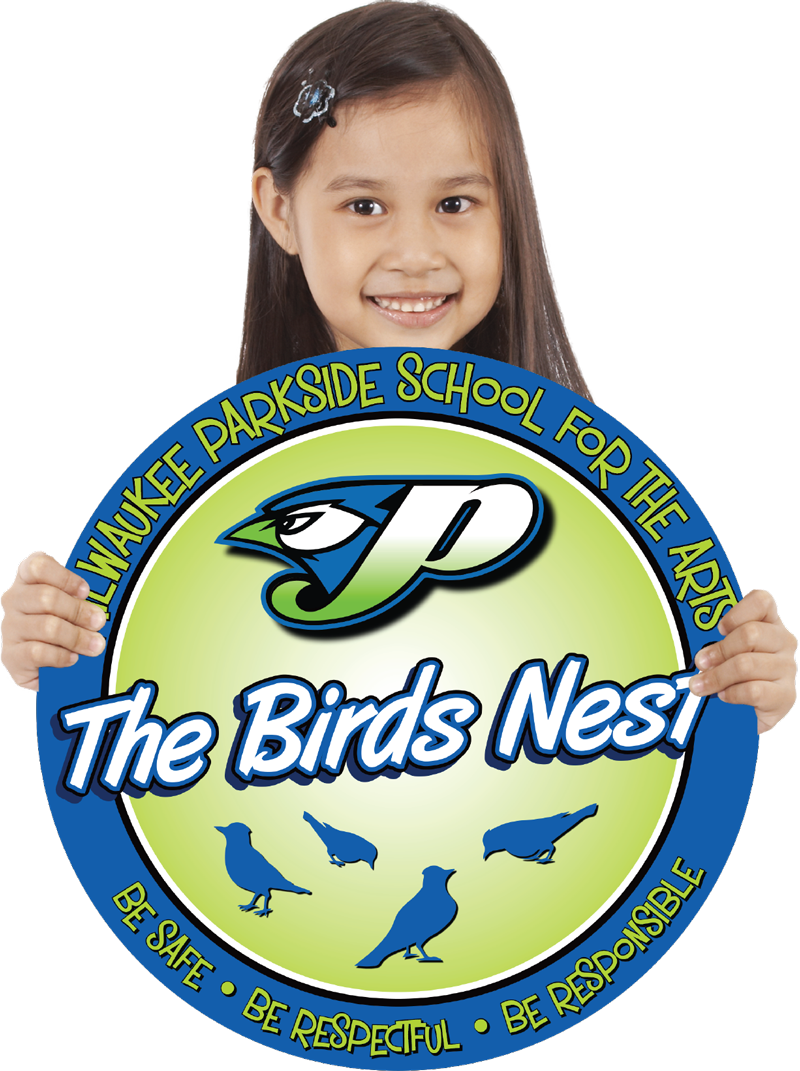 800.544.0844 - info@k12branding.com